We are a versatile Law Firm, since we know how to adapt to any challenge that we face. With more than 30 years experience in the national market, we have developed excellent work teams with leading lawyers in practically all areas of law.
Each of our practice areas is highly regarded by publications such as Chambers & Partners, Latin Lawyer 250 and The Legal 500. You can find more information about our accolades here.
Through a select group of lawyers, we offer a quality service to our clients in a personalized, proactive and efficient manner. Our culture of teamwork allows us to provide our clients an integral vision and quality counsel.
Our group of lawyers is in continuous contact with different economic actors that participate in the national market. We represent and provide services to a wide variety of clients, from large companies and individuals to non-profit organizations. Our vision, that goes beyond the strictly legal, allows us to contribute to the strategic aspects of our clients' business or project.
If you share this vision
Join us. Click below and submit your application.
Work with us
HISTORY
With a deep entrepreneurial spirit and identifying the needs of a Chile that was opening up to the world, three lawyers, Michael Grasty, Alejandro Quintana and Arturo Majlis, founded Grasty Quintana Majlis in 1987.
Today, and maintaining the same values that we started with, the Law Firm has consolidated. This has been possible thanks to excellent work, a personalized service and the confidence of our clients, whom have grown and developed throughout the years, together with us.
ACCOLADES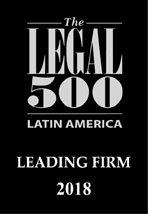 DIVERSITY
We know intuitively that diversity matters; we recruit lawyers based on talent and credentials, always encouraging greater openness in the profession and the acceptance of difference. We understand that our firm should be representative of society and that talent does not necessarily come from a determined sex, race, social condition or certain preferences, which has permitted us to form a first rate group, both personally and professionally.
We are immersed in the community
Our lawyers are highly regarded for their leadership and are deeply immersed in the practice areas in which they operate, not only through their practice, but also participating on boards and committees, sharing their experience and knowledge through conference presentations and workshops, as university professors and giving back to society through non-profit organizations. You can find more information about our pro bono activity here.
WE'RE CONNECTED
Our team works seamlessly together, integrating members from distinct practice areas, to provide a depth of understanding to complex transactions and cases. We are also in continuous contact with a vast array of economic actors and professional advisors that participate in the national market.